Nail Free Wall Hook Screws for shower caddy, bathroom shelf, kitchen rack, and so on. You can use them for hanging or installing them on a shelf. Great replacement for regular screws.
Solid, reliable, waterproof, and oilproof, can burden high gravity, great bearing up to 6 kg / 13 lbs. transparently designed to make your home beautiful and clean.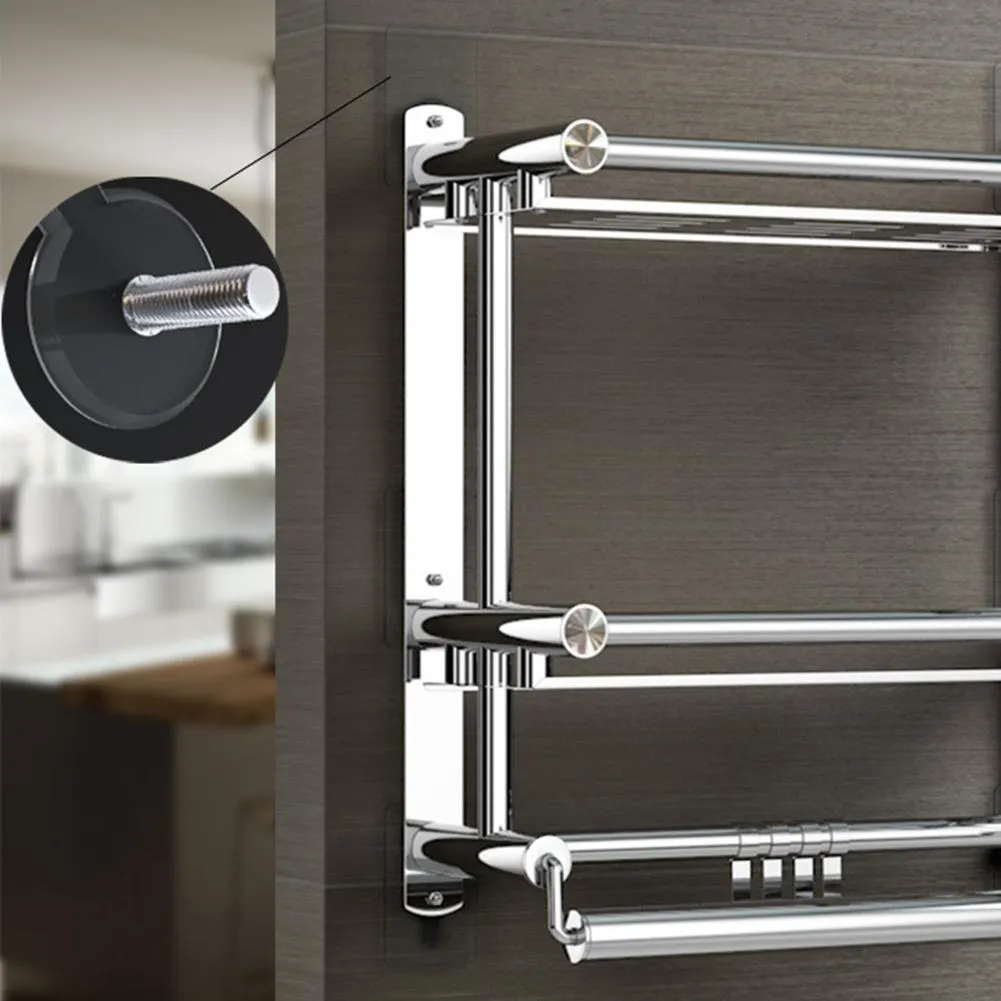 Works On A Variety Of Surfaces 
Apply to flat, non-porous, smooth, or polished surfaces such as glass, marble walls, tiled walls, polished metal or plastic board, wood, tile, ceramic, metal surface, and more.
Install In Seconds and Damage-free
No drilling, no nails, no installation tools, no damage to your wall. Easy to install, clean, and reposition without surface damage.